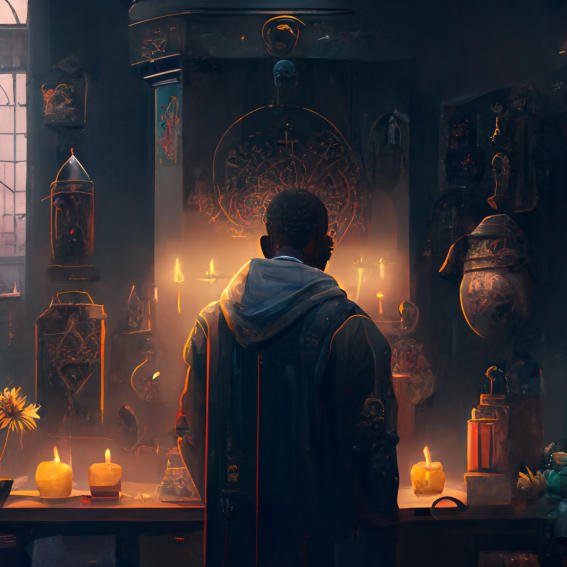 How to Find The KNOWING 💫 by Dream Wise
Understanding the POWER of our MINDS can open us up to infinite possibilities.
 If we learn how to reprogram ourselves through rituals, visualization, and meditation, you could be able to start controlling your universe - going beyond what the collective unconscious minds say.
 Many people around the world have a collective understanding of healing processes, such as taking NyQuil's cough syrup or being prescribed what the doctor says.
 Though we are unsure why or how these medicines work scientifically, its effects can be felt because we believe in it.
Medical and over the counter Medicines provide an individual truth for those who believe in them and find solace from their vibrations - whether real or imagined!
But that's the Key, your body AGREES with the Medicine and thus the healing process takes effect.
 Bobby is a prime example who used peace soda to take out his cold. 
 So, if the Process is just Agreement, then why would we ever tell ourselves NO? 🤔
This mental shift is to allow everything to work for the benefit of your good no matter what.
The power of our minds is so much more accessible than we may think. Learning to reprogram our brains and thoughts to believe in the potential and possibilities around us can be a life-changing experience.
It is by understanding that we have this ability to manifest what we desire into existence, with the right MENTAL ATTITUDE, that gives us the power to create a better world for ourselves and those around us.
By choosing to live in abundance rather than scarcity, you can open up your life to new opportunities and experiences.
You'll be able to break through barriers that blocked your path as you realize there are no boundaries when it comes to self-improvement.
Your success will come not just from the sacrificial energy exchange of the ritual, but from YOU KNOWING that that Shit Worked!
 Dream Wise