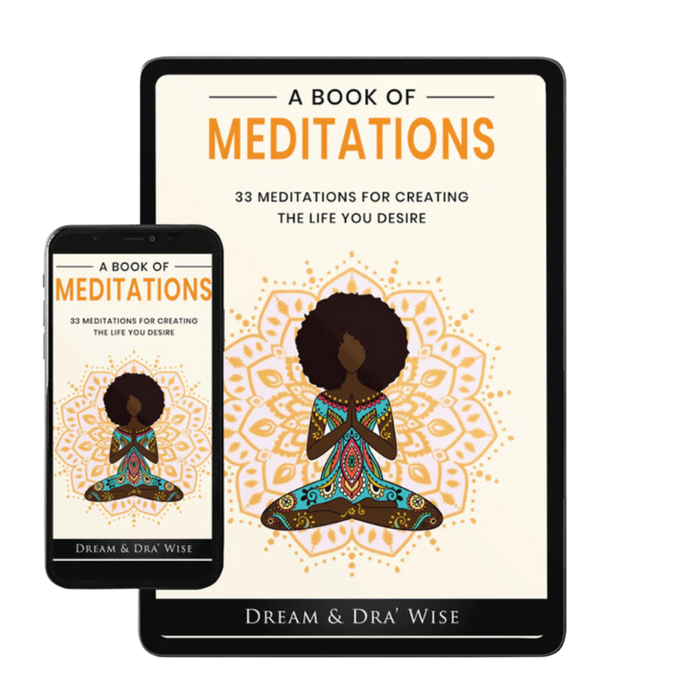 A Book of Meditations by Dream and DRA Wise (E-Book)
Original price
$33.00
-
Original price
$33.00
Would you like to live a LIFE that is filled with PURPOSE and MEANING? What about finding true HAPPINESS and FULLFILMENT? How about COMMUNICATING with your ancestors and spirit guides? If so, then A BOOK OF MEDITATIONS is RIGHT for YOU!
In this E-book, we will discuss all aspects of meditation including what it is and how it works. We will discuss the mental, physical, and spiritual benefits of meditation. We will also talk about how meditation can positively impact relationships between adults, children as well as romantic relationships and the most important one, YOUR SELF.
And best of all, each meditation has been designed to help you create the life you desire, so you can move out of the rat race, struggles of the day, and get into YOU.