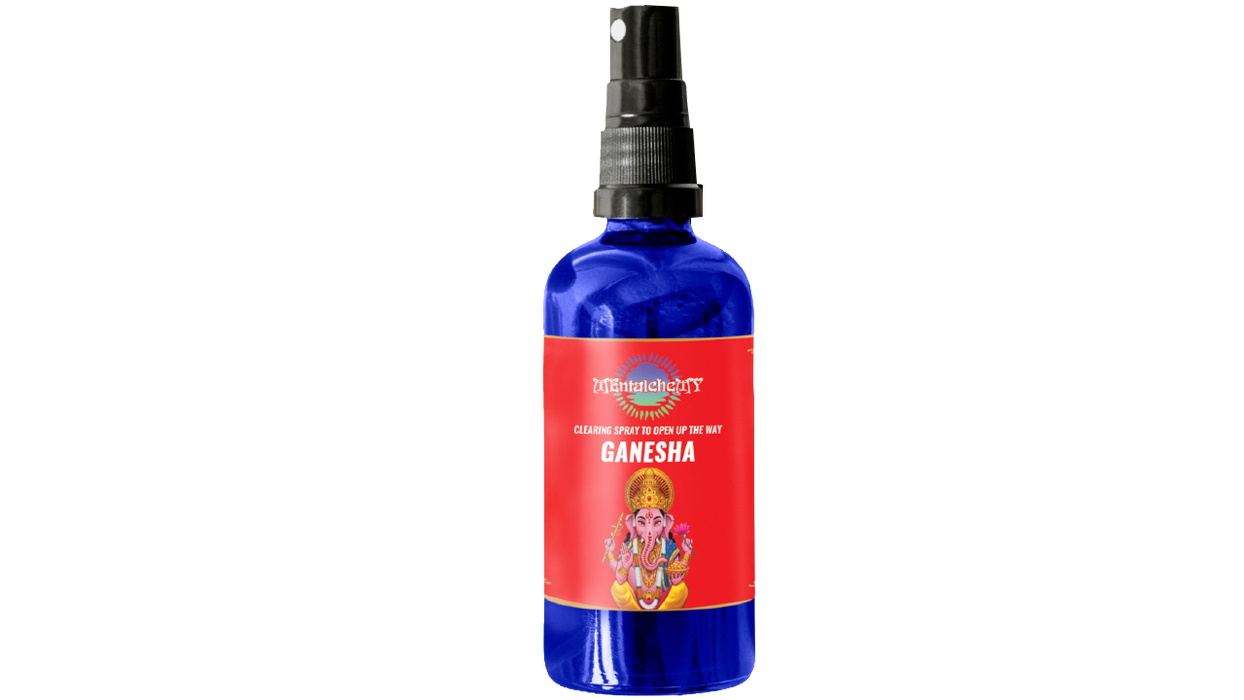 Ganesha Clearing Spray
Original price
$56.00
-
Original price
$56.00
The Remover of Obstacles!! The Ganesha clearing Spray is a must have if you're wanting to get certain energies off of your being. When it comes to transforming your personal energy, living space and meditation corner into a sanctuary of great vibes and positive energy, there's no room for compromise. We focus on providing a unique and affordable essential oil blends & aromatherapy product which are meant to add a refreshing, clearing gage to your everyday life, without interfering with your safety or comfort. We rely exclusively on natural ingredients and trustworthy manufacturers, to meet your highest quality expectations.
Ganesha Clearing Spray – The Perfect Blend Inviting Positive Energy and Opening Up The Way!
Named after the Hindu God Ganesha, the remover of obstacles, this sage spray will pamper your senses on a daily basis, at the same time casting a unique touch to your living or working space! Made with natural ingredients, with a subtle scent that keeps the air fresh and pleasantly smelling, this clearing spray rejuvenates and helps cleanse the space from low vibrational energy. An excellent choice for crystals, sacred objects, aromatherapy, and meditation sessions!
Still not convinced? Here are some of the amazing features of this sage spray:
·         4oz convenient bottle with sprayer head for easy dosage;
·         Based on premium, safe ingredients;
·         Contains sage, peppermint oil, jojoba oil, eucalyptus, Florida water; and more
·         Ideal for home, office, car; personal being 
·      Magickal Ingredients that Open up the Way

·         Cleans out low vibrational energies and bad karma;
·         Excellent support for daily struggles;
·         Pleasant scent ideal for aromatherapy enthusiasts;
·         Original housewarming gift choice for friends, loved ones, colleagues.
 Keep your home and head clear and invite positivity into your life with this high-quality essential oil spray!