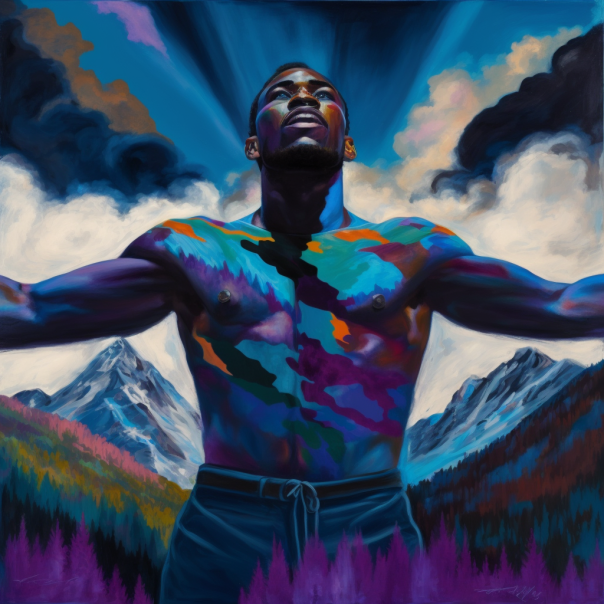 Heroism Is The Key To Moving On 💪🏿 Here is a Way to Shift 💎
Are you ready to be the Heru of your journey? It's hard, but bravely standing up for yourself is so worth it.
We all have friends we've known since childhood and cutting them out of our lives can be a hard-as-hell ordeal. But it's necessary when they're holding us back from where we want to be and what we want to do.
It's no secret that we all crave companionship in life. From childhood friends to partners, the connections we make with others can be strong and hard to break.
But when it comes time to move on from those people, places, and situations, heroism is often needed in order for us to take that leap of faith.
You know that you know that you know its time to sever ties.
The sense of sacrifice that comes with cutting ties doesn't subside over time either; it still affects you later, as you might be tempted to call and check on them but realize you may be opening a can of worms that will lead you back down a rabbit hole you don't want to go through.
The key, however, is to find the strength within ourselves to push past the fear of leaving behind these formative relationships in pursuit of something greater.
When I left my childhood friends and my day 1's to pursue a life I felt I deserved. FREEDOM RANG!
In this life journey of ours, Spirit often tries to guide us to a better place, but it may not always be easy to recognize especially if you have others that are filling your being with low vibrational talk, gossip, fear, worry that doesn't serve you.
Synchronicities start manifesting when you open yourself up to a new path and symbols appear as signs of reassurance that you're headed in the right direction despite how hard it was to change.
Don't shy away from bravery and courage even if it means saying goodbye for good. Inevitably this will bring more blessings your way so don't forget who you are – the Heru of your journey!
Get moving forward on your adventure and don't look back!
Dream Wise