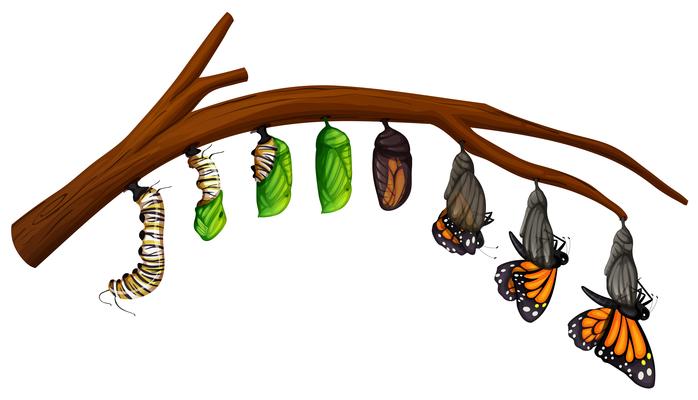 The Metamorphosis of the Master Student 🦋 by Dream Wise
During one of our classes, a student asked: How do I completely transform my mind so I can help bring forth the same powerful change to my family?
I told the Master Student, first things first, your family members do not matter in your transformation.
And two, there is no single answer to this. But we like to think of our mind as a garden.
Have you ever constructed a garden?
Imagine walking in your yard for the first time and seeing an overgrown mess.It's going to be a LOT of work before you walk in your field of flowers and harvest the sweetest of fruits.
You can make it as beautiful and big as you want! But you have to do the WORK first or it won't stick. You have to weed out the bad thoughts slowly.
Patiently.
Everyday, you create the conscious effort to transform your mental yard into a magnificent mental garden.
Eventually, you learn to identify which habits help you grow and thrive versus those which lead your Spirit to wither.
Radical transformation happens the moment we commit and truly decide to change our habits, our thoughts, our focus, our vibration.
As the year 2022 slowly unfolds like a delicate flower, ask yourself these questions:
How do I want to show up?
Is my energy and intention in alignment with my actions?
Is the life I'm living honoring my truth?
Inside the Master Student Conference, we want you to start cultivating this mental garden so you can also start seeing the whole aspect of your life and existence as a butterfly.
What does it take for a larva to become a butterfly?
It wraps itself in a cocoon and gestates. It does the work of BEING and takes its time.
The past years of your life have been the catalyst of the transformational journeys you're yet to go through.
You are not reading this by accident.
Are you ready for your own metamorphosis?
Information for Transformation is down below and is right around the corner 👇🏿👇🏿👇🏿👇🏿
let the countdown begin. 
get your tickets Now!