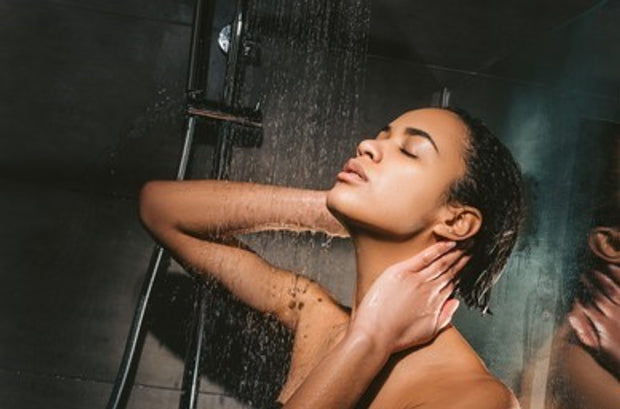 How to Approach Your Showers as a Chaos Being (Ritual) by Dream Wise
Why The Shower
Meditating in the shower is the easiest, best way to Rise in your day. Do not stress on Grand Rising Meditations if you cannot get to it, but in the shower is where you can speak to the God in you. When your mind is racing, it can be hard to shut off. Meditating in the shower, tends to be one of the most peaceful places for me to align my thoughts and collect myself. Here are a few different ones for you to tap into for your Shower Meditation:
Thankful Showers
Stress Washing Away
Chaotic Affirmations
Powerful Higher Self Visualization 
(Leave a comment Below if you need help with any of these Meditations)
1. Set your intention for the Shower! (This is big, consciously go into your shower on a mission)
2. Keep your Eyes closed while showering for 10-15 mins. (Set an alarm if you must)
3. Visualize Visualize Visualize while your eyes are closed the intention for the shower. (The imagination is Key in all spiritual work go for yours!)
4. Use the Water as a Soothing Sound to put you in a trance like state. (Relaxation Sounds are key) (( Emotional Feeling is Key)) 
5. KEEP YOUR EYES CLOSED KEEP YOUR EYES CLOSED KEEP YOUR EYES CLOSED (I Keep the Lights off so I can really tap into the Darkness (Subconscious Mind))
Meditating in the shower is all about clearing your mind of any clutter. It gives you a time to take a break and reflect on your thoughts or to let go of anything that's bothering you. Hey time is precious and sometimes we have to get it how we live, but this is a Powerful Way to get some form of meditation in while you're moving through the energy of the day.
- Dream Wise