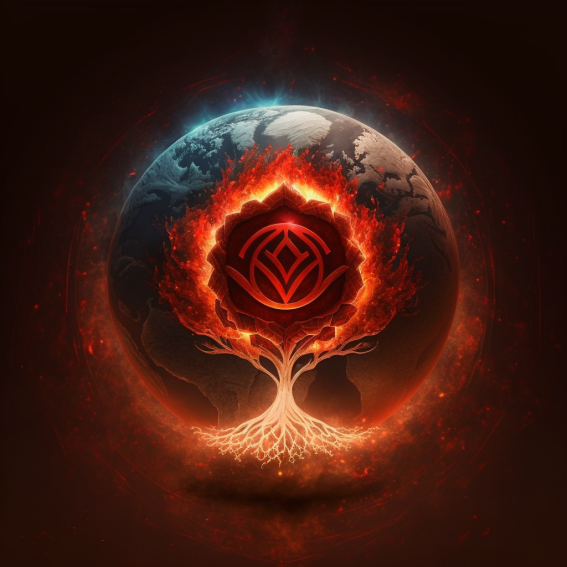 Here's a Shortcut to getting your Physcial world in Order! by Dream Wise
Your Root Chakra represents your connection to the physical world. It is associated with your basic needs such as security and safety.
When this chakra is balanced, we feel grounded and have a sense of stability in life.
However, when it is imbalanced, we can feel anxious or disconnected from reality.
Your home might be in disarray because you haven't let go and worked on your root chakra.
 To balance this chakra, one must focus on their breathing and practice meditation or yoga to reconnect with their inner self.
Taking care of your physical body and finding comfort through nature are also helpful methods for maintaining root chakra harmony.
When I was in a place of living paycheck to paycheck and hustle to hustle, I was always nervous and stressed out about my financial situation, so I was always on my grind.
My root chakra was out of balance because of all the traumas and fears of the world I developed from a  child. 
Once I let go and let God, doing my spiritual work, I was able to reprogram my subconscious mind about the belief system I had about my physical world, because my human emotions were out the way.
I would go to my local park and put my feet in the grass and just walk. My outfit for the time was red shirts, because I was gaining more energy in my root chakra. Strawberries and red apples were my snacks.
Balancing out your root chakra is spiritual work that must be done if you're trying to move into a space of letting go of the world. When we say let go and let GOD…
We're meaning if your able to put your mental energy on your spiritual work, things we start to fall in place for you to be sitting on top of the world!
Dream Wise