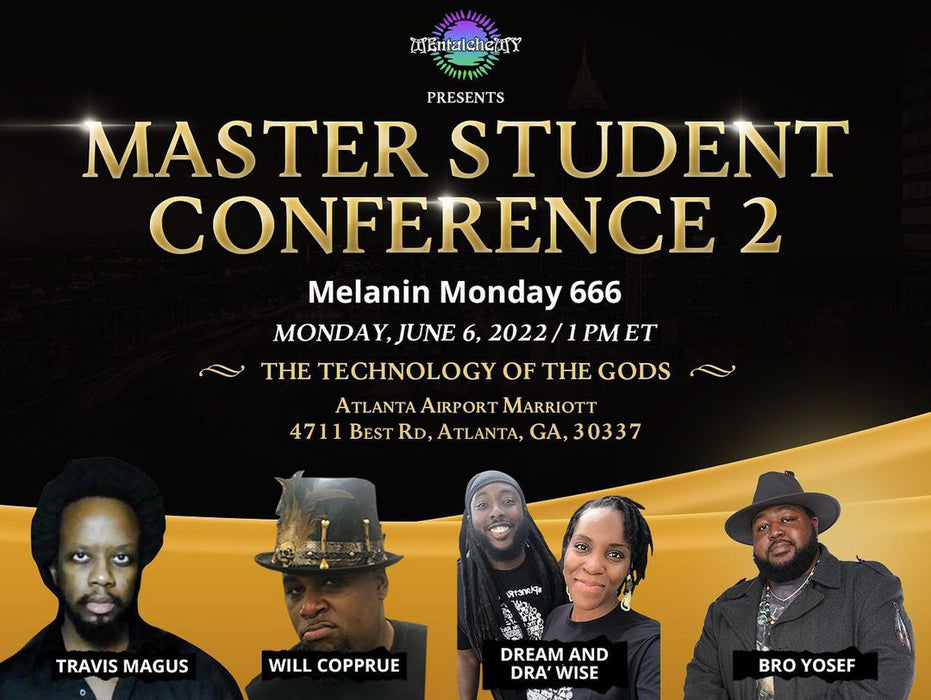 Master Student Conference 2022 Hotlanta
Original price
$97.00
-
Original price
$97.00
666 IS 6 PROTONS, 6 NEUTRONS, 6 ELECTRONS = MELANIN.
You came down here into this human body to learn something new, gain an understanding and go through this adventure we call the Earth Realm.
You have a Technology inside of you and it is here to give you Guidance and Understanding while you're here in this physical body.
THE TECHNOLOGY IS MELANIN. IT IS THE BLACK GOO.
MELANIN GIVES US INHERITANCE OF LIFE, WISDOM AND KNOWLEDGE.
This is an invisible Technology that becomes visible to help you understand your life's purpose on Earth. We all have this Technology inside of us already, but most people are not aware of how to use it, access it and the language that it speaks.
In this Master Student Conference, we dive into Spiritual concepts such as, Neuromelanin, Inner Ear Melanin, DNA Regeneration, Guidance from your Spirit Guides, The Melanin Mind, Sound Frequency and Galactic Kinship.
ENROLL NOW TO ACCESS YOUR TECHNOLOGY FOR HIGHER GUIDANCE?