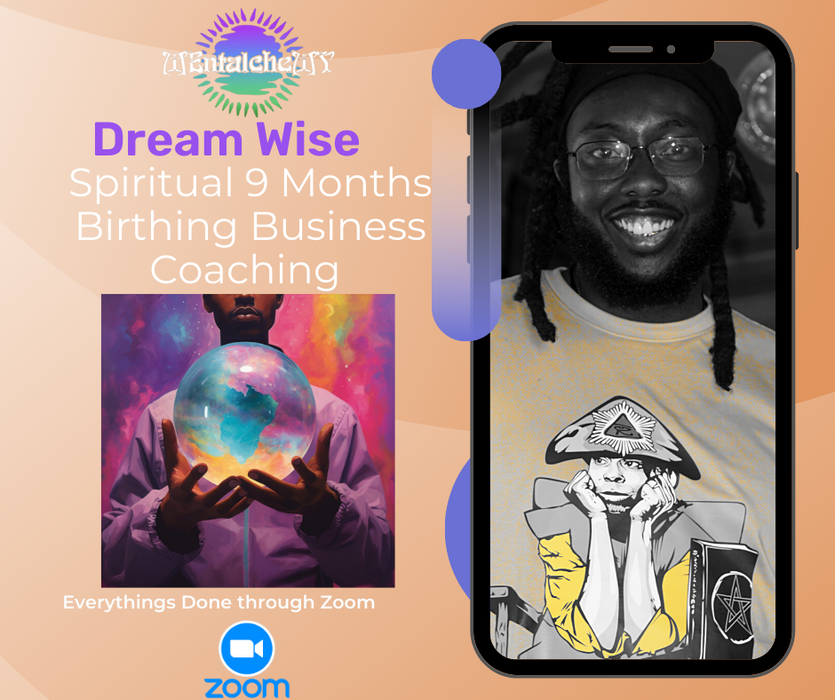 Your Pupose Driven w/ Dream Wise 1 on 1 Coaching to your Divine Purpose in Life✨
Original price
$0.00
-
Original price
$0.00
Discover Your Purpose with Spiritual Business Coaching
Are you feeling unfulfilled or lost in your current career or life path? Do you feel like there must be something more to life, but you just can't seem to find it? As a spiritual business coach, I can help you find and implement your purpose-driven life in my 9-month coaching program.
Who Is This Program For?
This program is designed for individuals who are looking to find and implement their purpose in their personal and professional lives. Whether you're a business owner, entrepreneur, or someone who's simply looking for more meaning in your life, this program can help you.
What Is Included in the Program?
Over the course of 9 months, we'll meet twice a month for an hour to dive deep into your unique spiritual and human blueprint. I'll help you discover what makes you tick, what you're most passionate about, and how to align your passions with your work.
Here's what else you can expect:
A detailed spiritual and human work blueprint to help guide you in your journey
Personalized coaching to help you get out of your own way and overcome any obstacles that may be holding you back
Access to resources and tools to help you implement your purpose-driven life (Spiritual Courses) 
Ongoing support and accountability to ensure that you stay on track and make progress towards your goals
2 Spiritual toolboxes so you can implement your purpose driven more effectively with spiritually lead practices
Why Work With Me?
I have followed Spirit and it led me to my purpose driven in Life. I was hardheaded, but I kept persisting in moving towards what seemed scary and unknown to me. I pushed the envelope and scale and created a 6-figure business model that supports my family and myself. 
Just by consistently following spirit and going down the road unknown, I have created a life of leisure, fun and love. 
As a spiritual business coach, I have years of experience helping individuals like you find and implement their purpose. I have a unique gift,
an ability to see into the unseen world and give you the plays that you need to your purpose driven. I use a unique blend of spirituality and practicality to help you navigate the often confusing and overwhelming journey of self-discovery.

Plus, I truly care about your success and will be there every step of the way to support you and cheer you on as we go through this endeavor together.
How to Get Started
If you're ready to discover your purpose and live a more fulfilling life, I invite you to join my 9-month coaching program so we can birth something new! Payment plans are available upon check out. You can use shop pay, pay pal pay later, affirm and more
Unlock your divine purpose with one-on-one spiritual coaching w Dream Wise. Learn to access your inner wisdom and gain clarity on your personal goals, allowing you to create the life of your dreams. Harness your power to manifest the life you want with experiential guidance from your spiritual coaches.