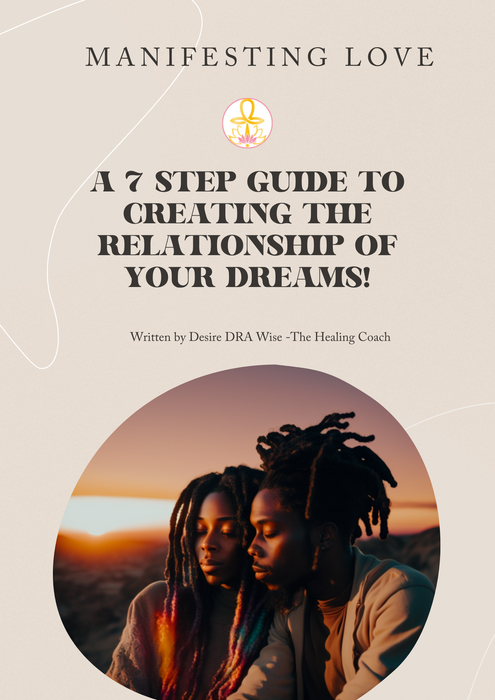 Manifesting Love: 7 Step Guide to Creating The Relationship of Your Dreams (E-Book)
Original price
$36.00
-
Original price
$36.00
Are you ready to manifest the relationship of your dreams?

"Manifesting Love" is the ultimate resource for anyone looking to attract and cultivate a deeply fulfilling romantic relationship.
Written by an experienced relationship coach Desire DRA Wise, who has successfully manifested her own loving partnership, this ebook offers a comprehensive roadmap with seven key steps grounded in spirituality, love, and divine partnership.
Learn how to set intentions and release limiting beliefs while embodying the energy of love and developing a deep connection!

The steps detailed in this book is exactly what Desire DRA Wise to manifest Dream Wise.
Through these steps you will gain confidence as you learn simple but powerful techniques that'll help you create the loving bond that fulfills every part of life!
With Manifesting Love's gentle guidance in each step of the way—the power to develop meaningful relationships is within reach!

This powerful 7 Step Guide will provide practical advice on how to maintain a healthy supportive environment that's conducive for endless potential growth together.

Unlock these secrets today and empower yourself with Manifesting Love – available now just one click away!