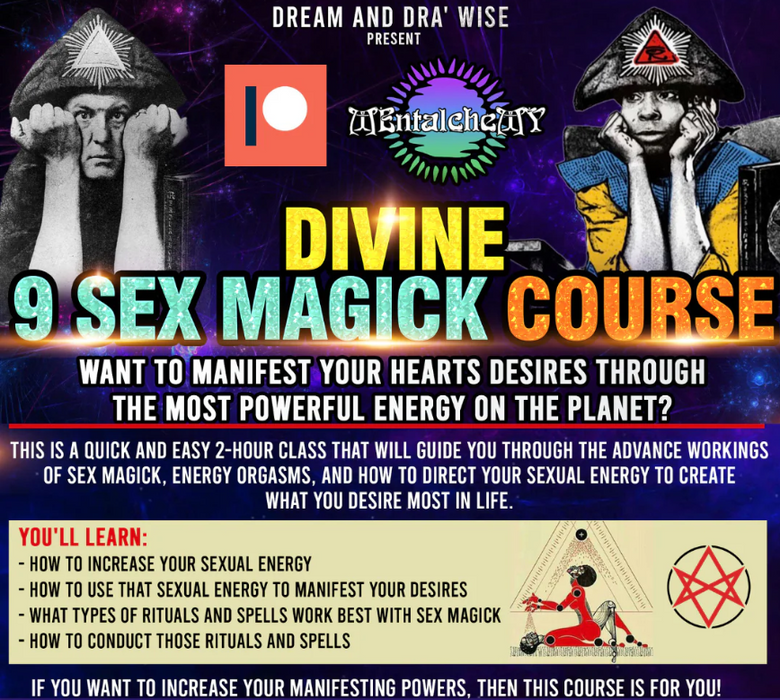 Divine 9 Sex Magick Course ✨
Original price
$180.00
-
Original price
$180.00
Introducing a POWERFUL and TRANSFORMATIVE 2-hour class that will take you through the advanced workings of sex magick, energy orgasms, and how to direct your sexual energy to create your deepest desires in life.

Instructors Dream Wise and DRA Wise 
In this course, you will learn how to increase your sexual energy and use that energy to manifest anything you desire the most.
You'll discover what types of rituals and spells work best with sex magick, and how to conduct those rituals and spells to experience maximum results.
This is your chance to elevate your manifesting powers to a whole new level. If you're ready to unlock the most powerful energy on the planet and manifest your heart's desires effortlessly, then this course is definitely for you!
Enroll now and experience the transformative power of sex magick!