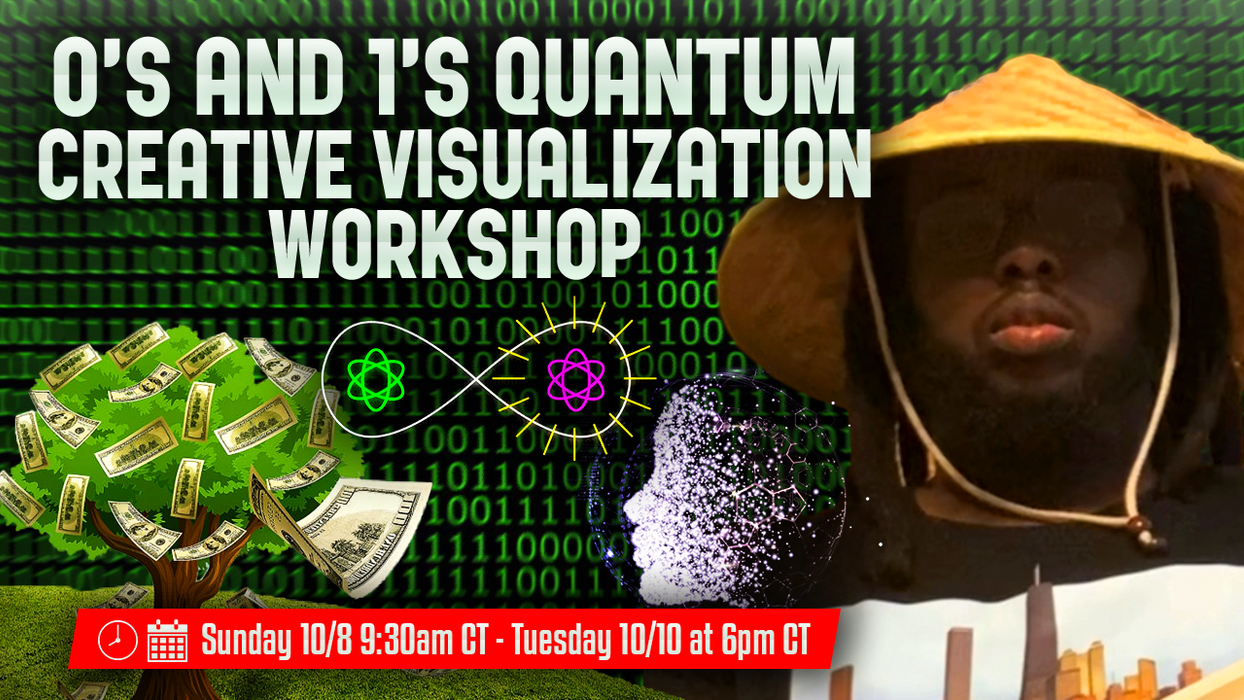 0's and 1's Quantum Creative Visualization Workshop 3 Day Event
Save

72

%
Save

72

%
Original price
$899.00
-
Original price
$899.00
Transform Yourself into a Powerful New Being in Just Three Days
Are you ready to shed your old self and step into a new, successful, magnificent, and powerful version of you? The 0's and 1's Quantum Creative Visualization Workshop is just what you need.
This transformative three-day event blends cutting-edge quantum theory with immersive guided visualization and meditation techniques. You'll discover the tools to reshape your reality and manifest the life you've always dreamed of.
What You'll Experience:
Day 1: Shedding the Old Self
Understanding the Quantum Theory: Learn how quantum science can be applied to personal transformation.
Guided Visualization: Embark on a journey within yourself to identify the aspects that no longer serve your growth.
Day 2: Embracing the Void
Meditation Techniques: Learn and practice powerful meditation techniques to clear your mind and make way for the new. 
Quantum Energy Activation: Experience an energetic shift as you begin to align with your desired reality.
Day 3: Becoming the New You
Quantum Manifestation: Learn the art of manifestation, powered by the principles of quantum physics.
Guided Visualization: Visualize your future self, filled with success, power, and magnificence.
Times: 
Sunday 10/8/2023 9:30am CT 
Monday 10/9/2023 6pm CT 
Tuesday 10/10/2023 6pm CT 
*All Classes will be recorded and sent to you if you can't attend in person* All sales are Final 
What You'll Gain:
An understanding of how to apply quantum science for personal growth
Techniques to let go of limiting beliefs and old patterns
Mastery of creative visualization and meditation techniques
The power to manifest your desired reality
Exclusive Bonuses:
When you sign up for the 0's and 1's Quantum Creative Visualization Workshop, you also get exclusive access to:
Instant download of "How to use Gematria and Apply it" Lecture with Dream Wise
Instant download of "Invoking Deities 5 Day Bootcamp" with Dream Wise
Instant download of "0's and 1's Lecture" with Bro Yosef
Don't wait another day to become the best version of yourself. Join the 0's and 1's Quantum Creative Visualization Workshop and start your transformation now.